Who We Are
Crystal Beach Tennis and Yacht Club is a residential family lifestyle community of 126 homes. The community is comprised of privately owned single and multilevel homes. Homeowners enjoy communal ownership of the private beach, roads, pier, clubhouse, pool and park.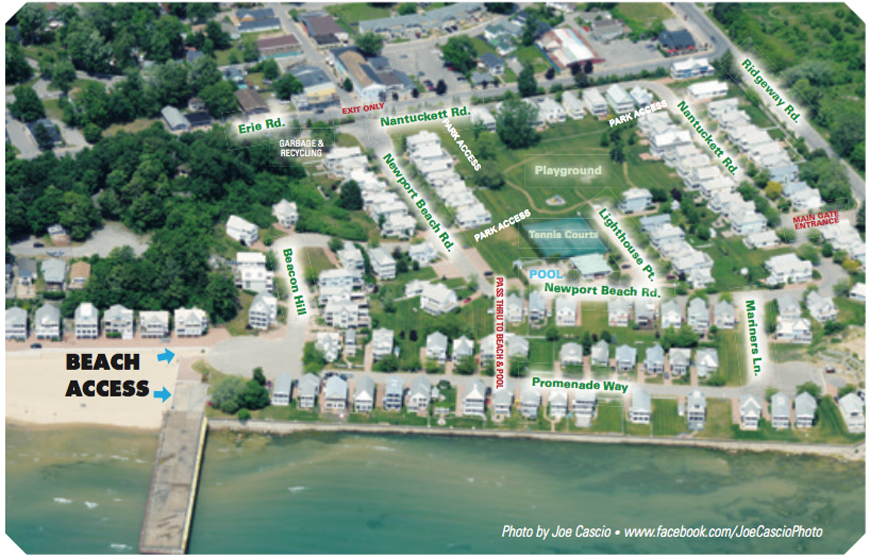 As a family focused community there is a strong social network with opportunities to participate in community activities as well as within the broader community of the Town of Fort Erie and Regional Niagara. Additionally we are only about twenty minutes from four international border crossings along the Niagara River including the Peace Bridge between Fort Erie and Buffalo, New York with access to several airports and railstations.

Photos from around our community
Below you'll find a sampling of photos provided by our residents that show off the natural and constant beauty in our community.